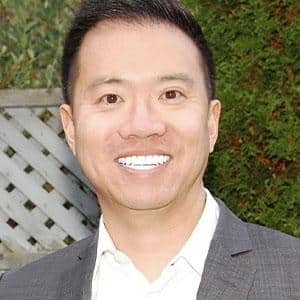 Dr. Kevin Huang, DDS
Practice Owner
Dr. Huang was born in Toronto, Ontario, and received his training and dental degree from the University of Western Ontario Schulich School of Medicine and Dentistry. He also has a honours degree from the McMaster University Art & Science Programme. Dr. Huang is committed to offering gentle, skillful, comprehensive quality dentistry for each of his patients. As new and returning patients get to know him better, they will see that he strives to be an approachable and personable dentist. In addition to his dedication to dentistry, Dr. Huang likes to keep a balanced life. He enjoys being active, spending time with friends and family, and playing many sports. Dr. Huang has been involved with many charities, volunteering, and humanitarian projects both in the GTA community and abroad. He had the pleasure of spending several summers in Central and South America, providing medical and dental care to those who otherwise would not have access to such basic services. He believes that all of his professional and personal experiences have made him better able to serve his patients. Dr. Huang is looking forward to getting to know each of you. He hopes to see you soon!
Dr. Yi-Chin Chiu, DMD
Associate Dentist
Growing up with a dentist as a father, Dr. Chiu always gravitated towards dentistry as a career. Dr. Chiu completed her undergraduate studies at Queen's University and York University with Bachelor of Science Honors (BScH) in Life Sciences and Kinesiology respectively and obtained her Doctor of Dental Medicine (D.M.D.) degree at the University of Pennsylvania in 2014. Dr. Chiu further advanced her education with an Advanced Education in Dentistry (AEGD) residency in 2015 at NYU Lutheran Medical Center and Metropolitan Family Health Network. She has been practicing as a general dentist since then. What she loves about dentistry is how she can combine her two loves, sciences, and the arts. Dr. Chiu enjoys keeping up to date with the latest advancements in dentistry through numerous continuing education courses so she can offer the best treatment possible. Dr. Chiu's goal is to offer quality comprehensive dentistry with compassion and care to patients of all ages. She is fluent in English, Mandarin, and some Taiwanese. Dr. Chiu is looking forward to meeting all of you and providing excellent dental care for you and your family.
Odaimy Alvarez
Office Manager
Odaimy and Dr. Kevin Huang have been working together for 13 years. She started working in the dental field as a Dental Assistant level 2. She possesses over 17 years of experience providing excellent customer service to patients with different ethnocultural backgrounds. Odaimy is passionate about getting to know each of our patients and committed to making sure they received quality service from our staff. Our patients and staff enjoy her bubbly, positive personality, and radiant smile. In her free time, Ody loves to cook, dine out, exercise, travel, and spend time outdoors with her son Miguel.
Cecilia Alvarez
Treatment Coordinator/ Receptionist
Cecilia began her Dental Career over 20 years ago as a Certified Dental Assistant. She enjoys interacting with our patients, coordinating their dental treatments, and answering any of their dental concerns. Cecilia takes pride in providing a positive and happy connection with all of our patients. It is satisfying for her to see how happy our patients are after their dental treatments. Cecilia is bilingual in English and Spanish. In her spare time, she loves to spend time with her two grandchildren, and take her dog Rocky for a walk.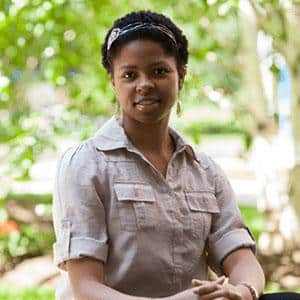 Lydia Cordié
Office Administrator
Lydia is a trained social worker and has over five years of experience providing administrative support in a variety of settings, including the healthcare sector. She is thrilled to be part of a fabulous team that is committed to providing patient-centered quality dental care. Lydia enjoys interacting with patients of all ages and making them feel at ease. In her spare time, she loves learning new things, reading, listening to music, exercising, and travelling with her husband.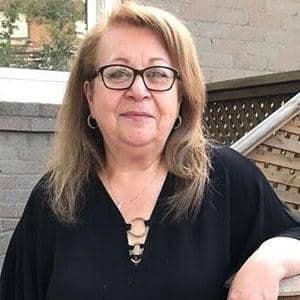 Ada Giannetta
Office Administrator
Ada has many years of experience in the dental field. She received her Dental Assistant Certificate from George Brown College while working in a dental office as an assistant and also as an office administrator. She is excited to be working for Dr. Kevin Huang and our amazing team in a newly renovated beautiful office. Ada appreciates the opportunity she has to meet and communicate with a variety of wonderful people every day. She is proud that our team works extremely well together to provide the best service for our patients.
Maylin Viyella
Office & Sterilization Assistant
Maylin is now a member of the Dr. Kevin Huang dental office team. She is an internationally trained Dentist, with more than 15 years of experience, so she is very happy to be working in the same field, helping in the office in the sterilization area and also at the front desk, providing our patients with the best service during their stay at the office.
Joey Huynh
Dental Hygienist
Joey is a member of the Ontario Dental Hygienists Association and the Canadian Dental Hygienists Association. She enjoys providing optimal oral health care for her patients and is always putting in her best effort to meet patient's satisfaction with every dental visit. Joey is constantly looking to set new goals and learn new things, both as an individual and as a dental hygienist. She is excited to meet and care for the patients at Dr. Kevin Huang's Dental Office.
Lam Duong
Dental Assistant
Lam was born in Vietnam and came to Canada when she was 14 years old. She received her assistance certificate from Seneca College and upgraded to level II dental assistant from George Brown College in 2011. Throughout her career, Lam has enjoyed chairside assisting and meeting patients of all ages with different backgrounds. Besides working, she enjoys cooking, baking, hiking or just relaxing in the park. Lam's goal as a dental assistant is to continue upgrading to improve her skills so that she can provide a safe and relaxed experience for her patients during their dental treatments.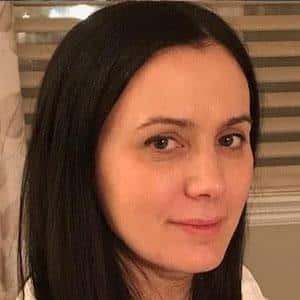 Sónia Gouveia
Dental Hygienist
Sónia has been providing dental hygiene services to Dr. Huang's patients since 2018. She enjoys educating her patients about their treatment and about achieving their optimal level of oral health. Her primary goal is to make her patients as comfortable as possible, listen to their concerns and make sure to answer any questions they may have. Sónia holds a Degree from the University of Toronto (2001) and a Dental Hygiene Diploma from Georgian College (2003). In addition to her 17 years of experience in the dental field, she continues to participate in many continuing education courses to ensure that the care she provides to her patients is supported by the most current scientific evidence. When Sónia is not at the office, she is an avid cake decorator and enjoys baking, cooking, traveling with her 3 children.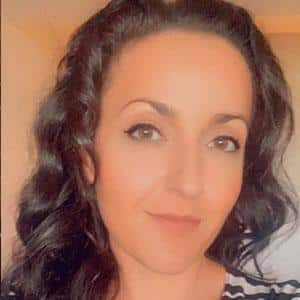 Irene Theodoropoulous
Dental Hygienist
Irene has been working in the dental field for 23 years. She started as a dental assistant and has been a patient-focused, dedicated dental hygienist for over 18 years. Irene has a gentle touch, is enthusiastic about dental health, and enjoys educating patients on dental care and oral hygiene. Her professionalism and commitment are noticeably reflected in her positive attitude and delivery of care. In her spare time, she enjoys exercising and spending quality time with her son Dean.
Thank you for visiting our website!